1958
Steinar picked up the 5 row accordion, but left it already 1959 for the violoncello
1964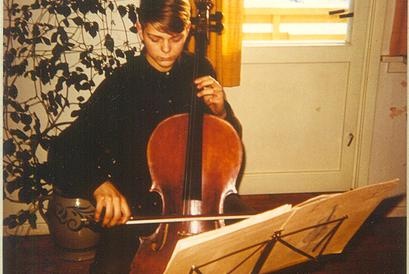 Cello player in Norwegian Broadcasting Junior orchestra
1966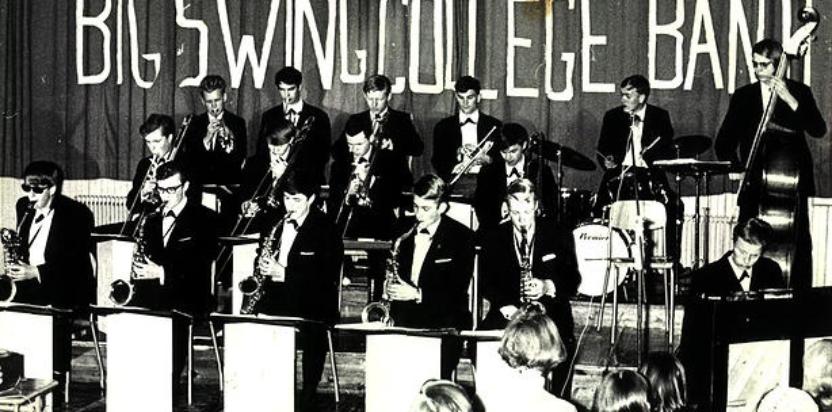 Double bass player in the school band Big Swing College Band.​
1967
Steinar participating in the cinema movie "Musikanter" with Leif Juster
1967
Steinar started as a bass player in the folk song group The Young Norwegians, with Lillebjørn Nilsen and Bjørn Morisse.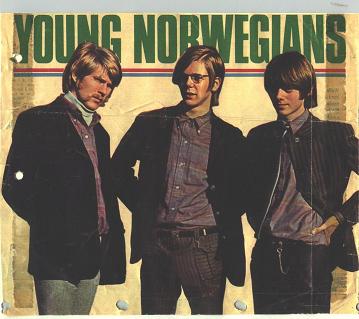 Magazine Det Nye - mid page boys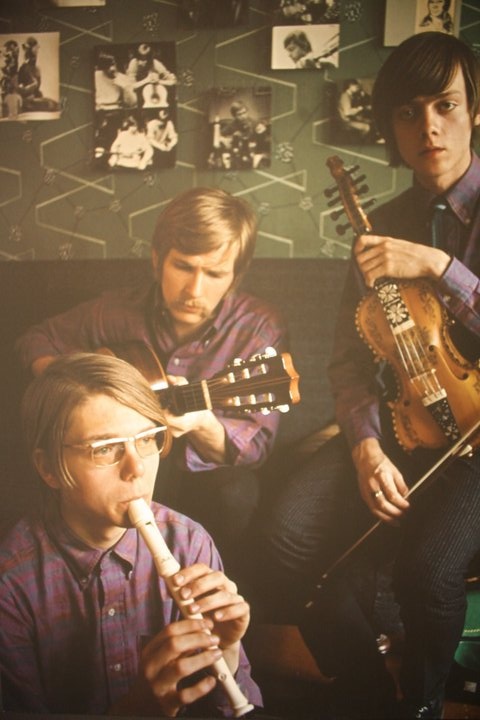 1970-1971
Ensemble dancer and stage musician at two performances at Salzburger Festspiele, the renaissance opera Rappresentatione di Anima et di corpo, and the theater play Jedermann.
(1975-1976)
Touring Europe with Lillebjørn Nilsen - Germany, Belgium, Switzerland, France and Sweden.
Here on a train station in Switzerland. Photo: L Nilsen
1973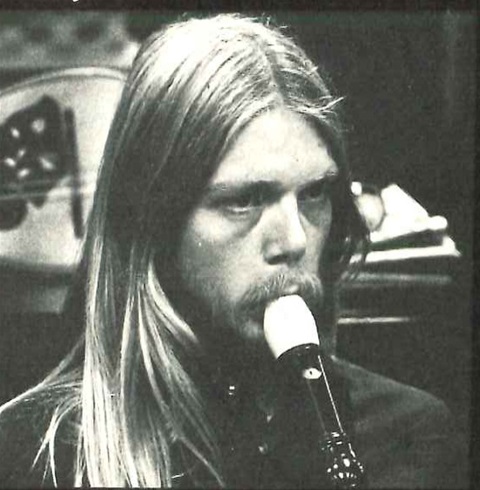 Participating in the legendary album På Stengrunn​, together with Kari Svendsen, Jon Arne Corell, Lillebjørn Nilsen, Lars Klevstrand and Carl Morten Iversen.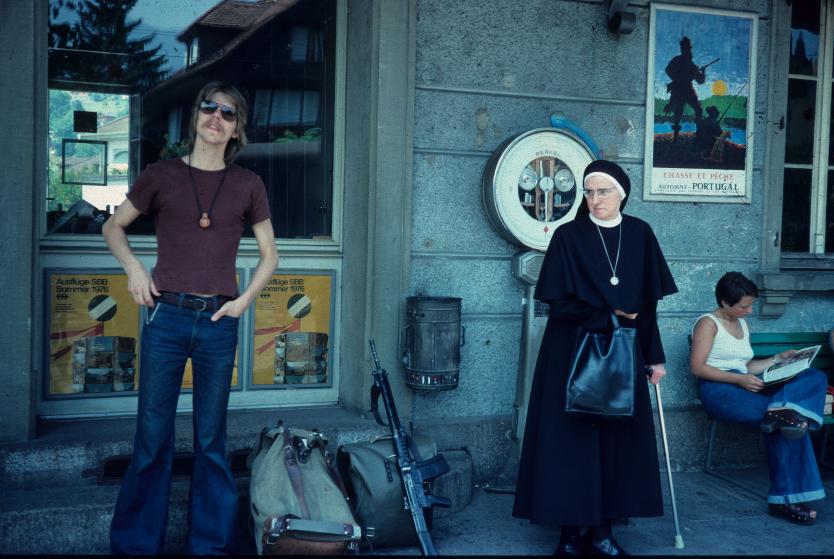 1978
Riksteatret – Nederlaget, theater play by Nordahl Grieg. Steinar Ofsdal is responible for the music, is leading the stage ensemble and is cooperating with instructor Pål Løkkeberg. This big perfomance was touring several parts of Norway.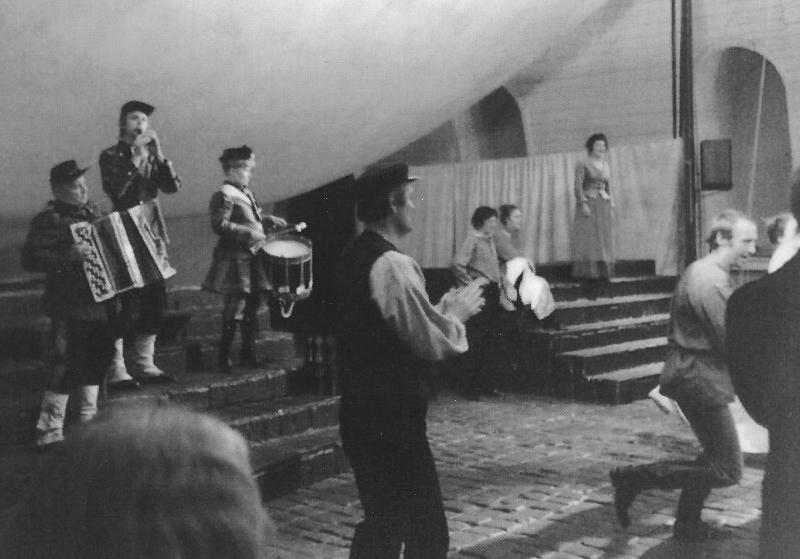 1979
First trip to China, in an culture delegation with Sverre Kjelsberg, Lars Klevstrand, Frode Rasmussen, Jan Henrik Kayser, Johanna Schwarz, Asbjørn Elden, among others. Performances in Beijing, Shanghai, Yan´an, Nanjing and more places.
(1979-1994)
Lars Klevstrand and Steinar Ofsdal. The two artists startet their tight corporation as a quintet, with Jon Balke, Carl Morten Iversen and Espen Rud in the band. In this period they also worked in smaller groups, also as a duo. Continous concert activity all over Norway. Studio recordings, TV appearances.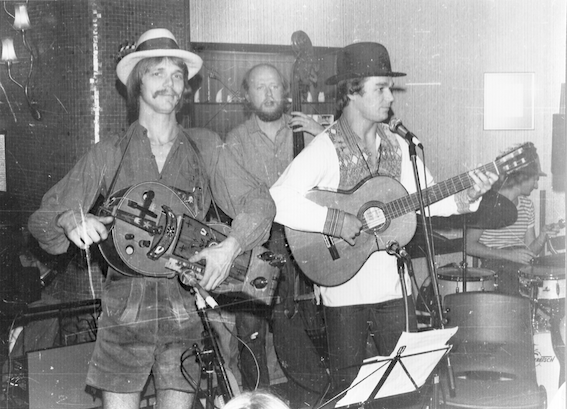 1980-1981
The profiled swedish singer Marie Bergman and Steinar Ofsdal were touring in Finnmark and Troms with her band. Steinar also did participate in her album «Hjärtans lust».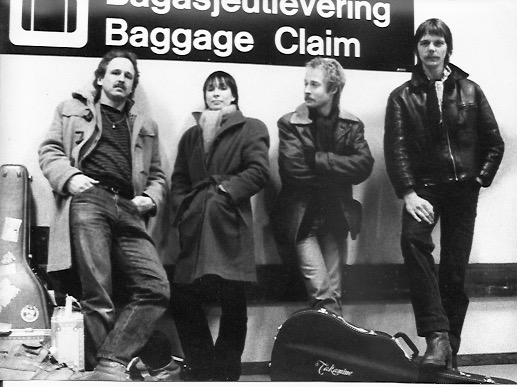 1981
Scandinavia Today in Minneapolis. Lillebjørn Nilsen og Steinar Ofsdal took part in the directly transmissed show from the Metrodome, seen on national TV. They shared the stage with Victor Borge and Sven Bertil Taube.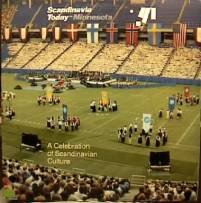 1984
Together with Indra Lorentzen, Jon Sigurd Kristensen, Nina-Lill Svendsen, and Torill Johannessen, Steinar made the NRK contribution at The Golden Rose Festival, based on his music from the album «Hat Trick».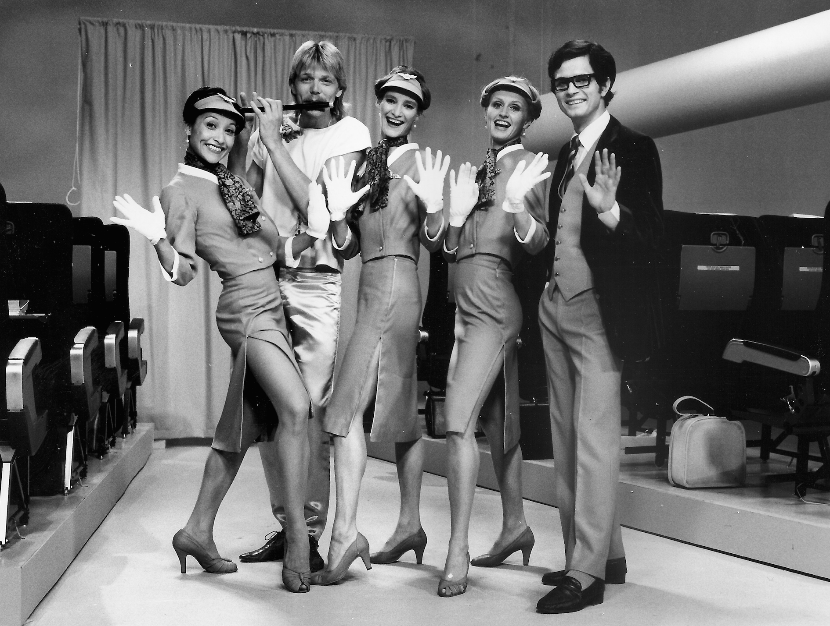 1982-1987
Steinar Ofsdal Band had a high activity during this period, touring in Norway, but also in Denmark. Profiled musicians participated in quartets, trios and duos.
1985
Steinar received Spellemannprisen (Norwegian Grammy Award) for the album «Hat Trick».
1985-1987
Kanal 1 – Steinar was a presenter in this Friday night NRK TV show, together with Ivar Dyrhaug. During this period they made 18 direct TV shows, with guest from from Norway and the entire world – singers, musicians, actors, dancers, stand up comidieans.
http://tv.nrk.no/serie/kanal-1

1986
Young singer Sissel Kyrkjebø and Steinar Ofsdal were the artists of the interval act at European Song Contest in Bergen.
1987-(1998)
Working with concert bands all over Norway, incl. touring in California and Hawaii with Sinsen ungdomskorps.
1989
BUKKENE BRUSE. Steinar Ofsdal forms this folk group with the young musicians Annbjørg Lien and Arve Moen Bergset.
Attekattenoa. Host in the NRK TV children´s program Attekattenoa.
Bukkene Bruse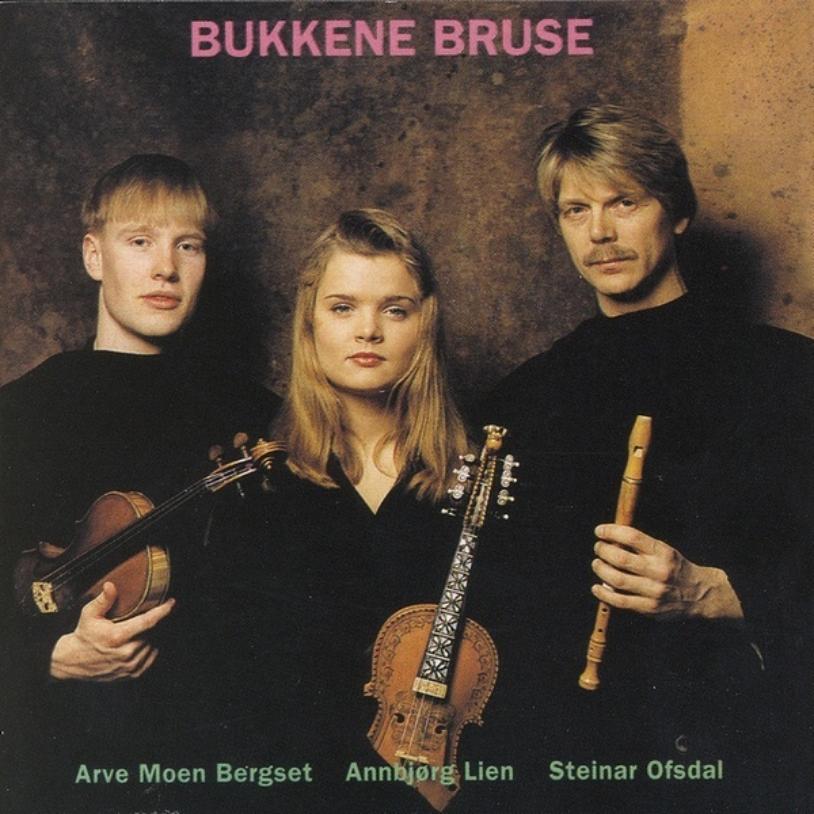 Bukkene Bruse (1989-2007) – profiled folk group with Annbjørg Lien, Arve Moen Bergset, Steinar Ofsdal and Bjørn Ole Rasch. They used a various of instruments, like different kinds of flutes, hardanger fiddle, violin, jaw harp, violincello, keyboard, and vocal. They group was early profiled in media, TV and in concerts, and in 1994, still as a trio, they were chosen as Olympic Musicians at the Lillehammer Winter Olympics. With Queen Sonja´s Winter Exhibition they travelled to Barcelona, Tokyo, Yokohama, Munich, Atlanta and more cities in Georgia, USA.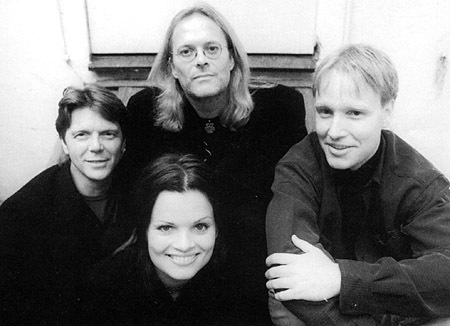 1990
Vestenfor måne. Steinar Ofsdal med musikere. CD/LP. Slagerfabrikken, 1990
Drømmen om Kaptein Sorte Bill. Lars Klevstrand & Steinar Ofsdal. MC. Jo Vestly Productions
1994
Bukkene Bruse takes part in Winter Olympics tour in Atlanta, Augusta and Savannah. Interview in CNN, Atlanta.
Bukkene Bruse videos - Rotnheims-Knut - Til Sætersdal
1996
Eurovision Song Competition. Bukkene Bruse takes part in the intermission act at European Song Contest 1996.
1998-(2010)
Secret Garden. As a flute player in Secret Garden, Steinar Ofsdal was touring Norway China, Australia and USA .
Lusaka, Zambia. Steinar Ofsdal og Kjetil Skaslien appearance at Zambia television friday night show.
1998
CCTV1 from Shenzhen, China. Steinar Ofsdal with norwegian and chinese collegues performs at the TV transmission celebrating the one year anniversary of the Hong Kong taking over. Seen by 1,7 billion people all ove the world.

Bukkene Bruse performing at the Nordic Roots Festival in Minneapolis 1998 - Maria, hun er en jomfru ren.
1999
Steinar Ofsdal / A Fu (阿福) in CCTV1 portrait with famous tv presenter Wang Xuechun. Guest artist - Annbjørg Lien